This spring, we planted our biggest garden yet...it's actually only our second garden ever... Allen jumped in full force and it has been such a rewarding experience! Here he is tilling up the grass.
Next came the digging
He had a really handsome helper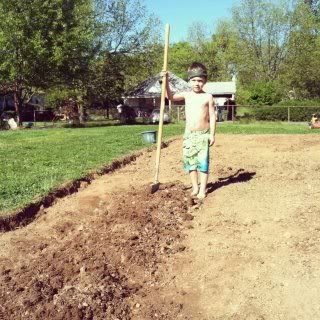 Putting in the fence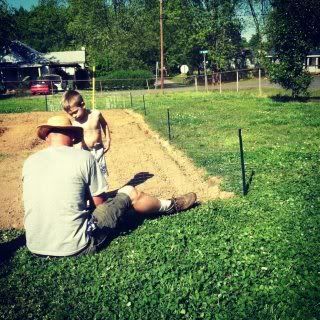 Another sweet helper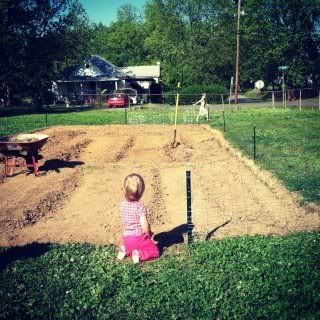 Finally some plants!
Up close
This was in May, we've been eating so much food from such humble beginnings! God is good <3